As a qualified Life Coach, Mentor and Tarot Reader. I offer 1-1 intuitive guidance and professoinal support in personal and business life via Coaching, Tarot and Oracle Readings. I also teach how to read Tarot & Oracle Cards, run workshops and give talks on Mind, Body and Spirit.
Tarot Readings (Zoom/Skype/Phone)
Tarot for Guidance: £60 (45 minutes approx)
In challenging times we all need more support. The Tarot Guidance Reading is ideal for getting insights on specific questions or areas that need more clarity. It combines Tarot and Oracle Cards to give some positive guidance and inspirational advice.
Big Picture Reading: £90 (1 hour approx)
This reading is ideal for exploring issues relating to your personal and work life in more detail. I use a combination of Questions, Tarot and Oracle cards to provide a detailed analysis of your situation.
Life Purpose Reading: £120 (1.5 hours approx)
This reading is ideal for for exploring the bigger issues in your life, finding your direction, your purpose, what you are meant to be doing at this time. I use a combination of questions, Tarot and Oracle cards plus Charms to provide inspirational guidance to help you navigate your life.
Contact me to book your 1-1 Tarot Reading: e: [email protected]
Tarot with Zoë Story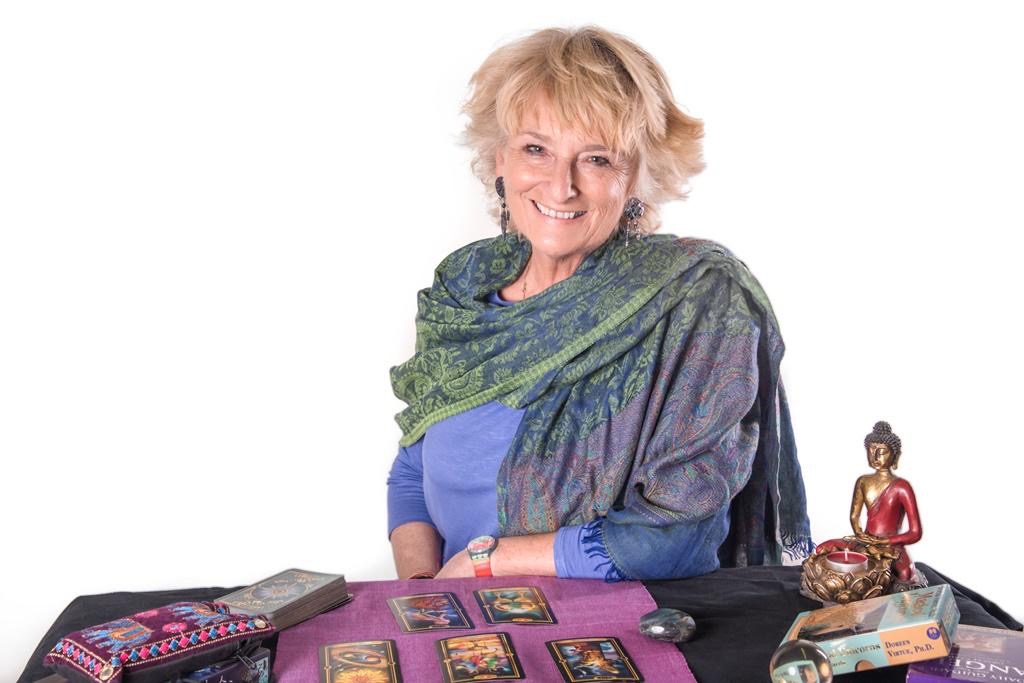 It took many years for me to acknowledge my psychic gift; a chance meeting in Ireland encouraged me to share it with others. As a qualified coach, I decided to combine my coaching and spiritual skills to help other. I have been giving Guidance Readings for 16 years, mainly based in NW England. Many people seem rather wary of the TAROT so I now also give talks on 'Demystifying the Tarot' and teach individuals and groups how to read tarot for themselves.
Watch Tarot With Zoe
Contact me via email [email protected] for more details and to book a reading.